265-Year-Old Seized Love Letters to French Sailors Unveiled for the First Time
An extraordinary collection of love letters, penned during the tumultuous times of the 18th-century Anglo-French conflict, have been uncovered and read for the first time in 265 years.
Sealed by time and war, these intimate epistles offer a window into the personal worlds of French sailors and their kin during the 1700s, with correspondents ranging from the spouse of a high-ranking naval officer to a mother lamenting her son's silence.
The cache was intercepted by the British during the Seven Years' War, an extensive confrontation that culminated in 1763 with the British and French heading opposing coalitions.
Marie Dubosc's tender words to Louis Chamberlain, her spouse and first lieutenant aboard a French vessel, remain poignant: "I could spend the night writing to you… I am your forever faithful wife," she penned in 1758. Tragically, Marie's husband never laid eyes on these words; his ship, the Galatee, had fallen into British hands, and Marie passed away a year later, possibly without ever reuniting with Louis, discovered historians at the University of Cambridge.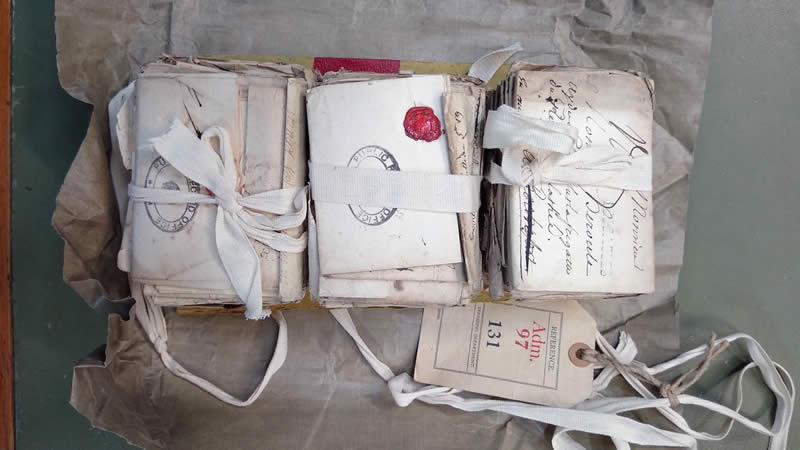 In another heartfelt letter from January 27, 1758, Nicolas Quesnel, a young Norman sailor, receives a reproach from his 61-year-old mother, Marguerite, for his silence, coupled with blessings for the new year and news of her ailing health. The Galatee's capture by the British severed the line of communication between Nicolas and his family.
Left untouched since their seizure, these messages were rediscovered by Cambridge historian Professor Renaud Morieux, who was driven by mere curiosity. What he found were diminutive, ribbon-bound bundles of letters, untouched since their inception. The experience of reading these letters, which never reached their intended readers, was profoundly moving, Morieux shared.
Through meticulous research, Morieux not only identified each of the 181 Galatee crew members but also delved into their familial ties, in a time when a staggering one-third of French sailors were taken captive by the British in 1758 alone, with nearly 65,000 imprisoned over the war's duration.
These letters, now unveiled, are not merely relics of a bygone era but resonate with the timeless essence of human resilience in the face of life's trials.