Woman's Dental Treatment Causes Painful 'Elephant Skin' on Face and Body
Lily Lindsay, a 29-year-old from Inverurie, Aberdeenshire, experienced a distressing allergic reaction just two weeks after investing in dental composite veneers. She wanted a new smile, having felt self-conscious about her teeth throughout her life. Initially delighted with the outcome, she soon developed severe symptoms similar to hay fever.
Lily shared, "The veneers made my skin extremely dry and flaky, resembling elephant skin. Unable to find a solution, I turned to antidepressants, feeling the condition was consuming me."
She chose the £1,000 veneers, made from resin, inspired by TikTok influencers. Especially with her best friend's wedding approaching, she aimed for a confident smile. However, two weeks post-procedure, her eyes became red and itchy. Her skin also became problematic. An initial diagnosis suggested dermatitis and she was advised to avoid products with sodium lauryl sulfate (SLS).
Further complications arose, with symptoms escalating to resemble eczema. Despite treatments, her condition deteriorated, leading to mental distress and affecting her relationships.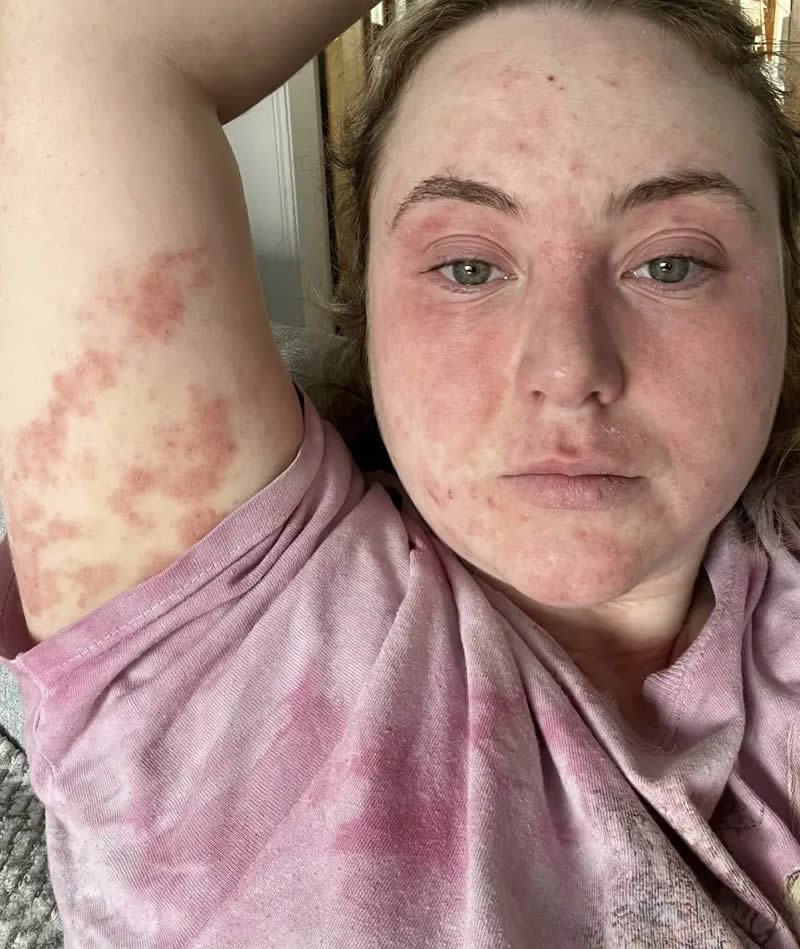 Lily's physical state was such that when her mother visited, she had to leave, unable to see her daughter suffer. Lily admitted, "The toll on my mental well-being was immense. I felt like giving up."
A detailed allergen test in early 2023 didn't pinpoint the exact cause. However, after connecting the timeline of her veneers placement to the onset of her symptoms, Lily suspected they were the culprit.
Upon confiding in a healthcare colleague of her father's, she was encouraged to consult her dentist. To the dentist's surprise, the possibility of an allergic reaction to the veneers was raised.
On April 4, 2023, the dentist agreed to remove the veneers, waiving the £100 removal fee. By mid-May, Lily's skin was restored to its previous state.
By her friend's wedding in June, Lily was symptom-free. Reflecting on her ordeal, she expressed concern over the lack of informed consent regarding potential allergic reactions, emphasizing the need for dentists to be more transparent about potential risks.
Dr. Helen Evans-Howells, a healthcare expert, confirmed that allergic reactions to composite veneers, while rare, are possible.