Coventry Mum Helps Son Lay Low After Nasty Breakup Turns Fatal
A chilling murder in Coventry saw a mother go to great lengths to help her son, the prime suspect, evade justice. Marlene Doyle was discovered with grave head injuries in the Coventry flat she shared with Patryk Skupinski on Shakespeare Street. She is believed to have died up to five days before her body was found, a result of a "savage" attack by Skupinski.
Upon committing the gruesome act, Skupinski, 37, sought refuge with friends and family, hiding away while Marlene's body lay undiscovered. He has since been sentenced to life imprisonment. However, it wasn't just Skupinski who faced legal consequences; those who sheltered him were also prosecuted.
Hanna Skupinski, the killer's mother, was handed a 15-month prison sentence for aiding her son. Not only did she consider helping him flee the UK, but she also hid him at her residence. When law enforcement approached her home, Hanna was initially resistant.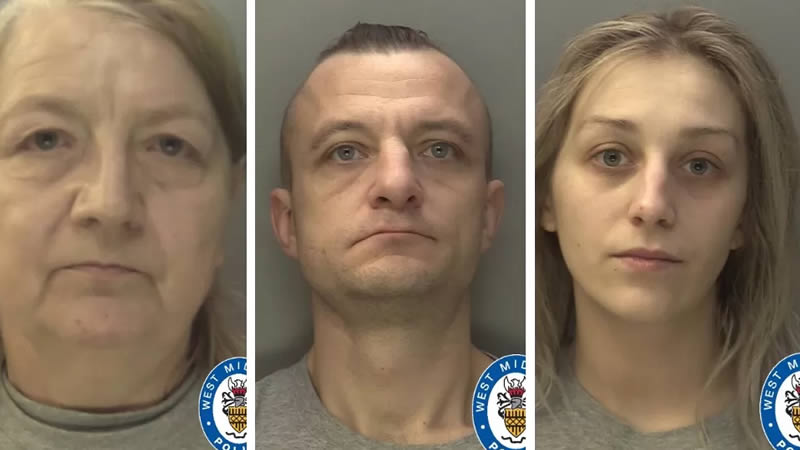 The alarm over Ms. Doyle's whereabouts was first raised by the concerned family, prompting the investigation. Skupinski quickly emerged as the primary suspect and was eventually apprehended at his mother's place.
Evidence, including CCTV and phone logs, revealed Skupinski had reached out to Michal Lada and Kinga Rybacka post-murder. Both acquaintances provided him shelter for three days, fully aware of his vile act. Lada received a 42-month sentence, while Rybacka was jailed for 15 months.
The inquiry unveiled a pattern of domestic violence that Ms. Doyle had endured before her tragic end. Her heartbroken mother, Gloria, pleaded for others trapped in abusive relationships to speak out and not suffer in silence, hoping that her daughter's story might serve as a stark warning.
The detective on the case, Sergeant Andy Wareham, emphasized the ruthlessness of the attack, adding that while it remains unknown what weapon was used, the outcome was devastating. He condemned those who aided Skupinski, stressing there's no loyalty when someone commits such heinous crimes.