Meghan Markle, Kate Attack each other in Violent Royal Catfight Spoof
Soon after the rumours of a feud between the Duchesses, Meghan Markle and Kate have been filmed "attacking each other" in hilarious spoof images, which making rounds on the internet.
It was really shocking for the hundreds of their fans who were unaware of the fact that the lookalikes of the Duchesses of Sussex and Cambridge were filmed in mock photos having a "catfight" at the Palace.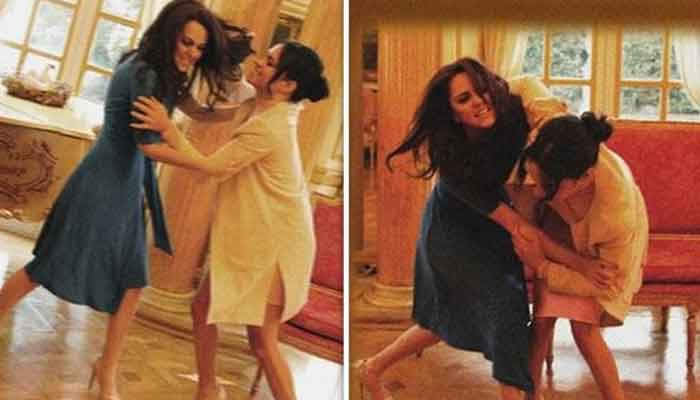 In a royal brawl, the images show the Duchesses "clawing" at each other in a violent skirmish, with "Meghan" dragging "Kate" by her hair across the floor.
Meanwhile, UK's royal family has told social media users to show "courtesy, kindness and respect" when interacting with its online posts, after repeated cases of online abuse directed at Duchesses Meghan and Kate.
The Royal family released a set of guidelines for "anyone engaging with our social media channels" on Monday, banning any "obscene, offensive, threatening, abusive, hateful" and discriminatory posts.