New Map Reveals UK Bed Bug Hotspots, Raising Concerns of a Creepy Crawler Invasion
The United Kingdom's bed-bug hotspots have been unveiled, and the unsettling news is that these tiny bloodsuckers may be poised for a nationwide invasion. Among the UK's 20 most populous cities, four have been designated as having a "very high infestation" level.
While late-summer bed bug infestations are somewhat seasonal, recent events in Paris drew international attention to the issue. Paris, known for its lights, romance, and exquisite cuisine, found itself in the spotlight for a different reason. Social media and public officials heightened alarm as the city experienced an unwelcome influx of bed bugs. Deputy Mayor Emmanuel Gregoire even stated, "In reality, no one is safe."
The timing couldn't have been worse, as the infestation coincided with Paris Fashion Week, potentially spreading the tiny pests to thousands of attendees returning to the UK. These critters are notorious hitchhikers, latching onto clothing and suitcases, making their way into public transport seats, and posing an unsettling threat to passengers.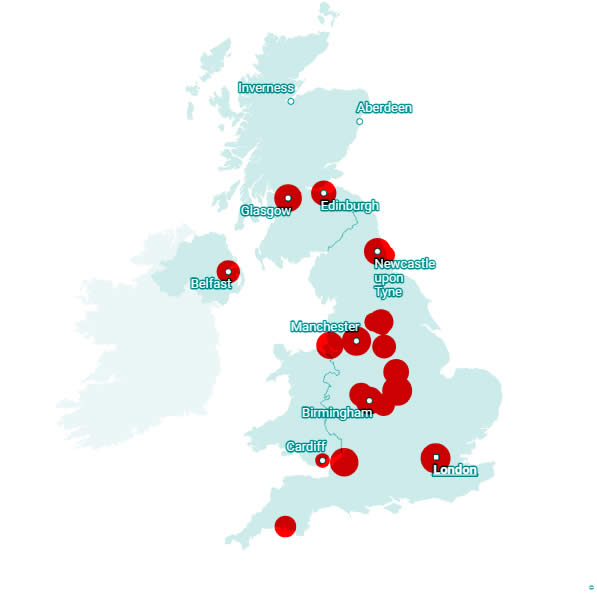 So, which areas in the UK are most susceptible to bed bug infestations? Researchers from global pest control experts Merlin Environmental delved into local-level Google search trends to identify places with the most significant bed bug concerns relative to their population size.
Nationally, search volumes for bed bugs follow a seasonal pattern, with the lowest numbers in the cold months of January and February, peaking in August and September. However, certain areas consistently exhibit more significant levels of concern.
Among the UK's 20 most populous cities, four have been labeled as having a "very high infestation" level, with London topping the list as the bed bug capital of Britain. The total of 266,400 searches in the year leading up to January 2022 translates to 2.97 percent of the population habitually fretting about these bloodsuckers.
The situation has raised alarm, especially after a recent viral video showcased a suspicious bug on the London Underground. Mayor Sadiq Khan expressed his concerns about bed bug infiltration on the city's public transport network, acknowledging it as a "real source of concern."